The cost of setting up lifecycle communications from your e-commerce file, mailing list opt-ins or your loyalty database—and running them all year— is cheaper than a single national direct mail campaign's paper and postage costs.
Each member in your program is unique and SYNAPZE™ Lifecycle allows you to understand and model the journey their engagement with your brand will take. Knowing how and when you should interact with each member shouldn't be a guess—ensure each member receives the right message via the right channel at the right time, keeping your brand top-of-mind and your customers loyal.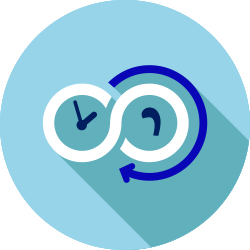 Our 3-stage lifecycle model segments customers based on tenure, behavior, and churn identifiers. Lifecyle communications trigger relevant data to deploy intelligent, dynamic messaging designed to foster deep relationships with customers, keep them informed on what matters to them most, and brings them closer to your brand.
Lay the foundation for a customer engagement model that:
Is aligned with the natural customer stages of your brand
Conditions and incents customers to enroll at time of sign-up and 1st visit
Segments customers based on key characteristics such as tenure, visits and type of service / visit
Enables the delivery of messaging and tactics that are timely, highly relevant and customer-centric
Utilizes data analytics to create targeted messaging for customer segments based on lifecycle stage and observable behaviors
Targets the priority customer resulting in greater ROI
An effective lifecycle strategy will drive:
Increased engagement levels

Reduced attrition and churn

Proactive retention of valuable customers
Whereas the absence of an effective lifecycle strategy results in:
One-size-fits-all communications

Disconnected customer experience across channels

Lower retention, frequency, and customer engagement

Manual list pulling and management of campaigns

Missed opportunity to create brand affinity

Lack of differentiation, loss of business to competitors
Download the data sheet to learn more
about

Bond's

SYNAPZE™

Loyalty Platform
or

contact us at
1-844-277-2663.
Ranked as a Leader in LOYALTY* and #1 in Strategy by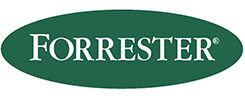 The Forrester WaveTM: Loyalty Program Service Providers, Q4 2013